1. Another name for baking soda. 2. A generic term for any flavored soft drink. 3. Any of many soda waters. 4. A concoction of one or more scoops of ice cream topped with a flavored soft drink or soda water and flavored syrup.

From The Food Lover's Companion, Fourth edition by Sharon Tyler Herbst and Ron Herbst. Copyright © 2007, 2001, 1995, 1990 by Barron's Educational Series, Inc.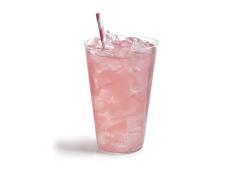 Homemade soda is just a mix of flavored syrup and seltzer or club soda. Adjust the ratio depending on how sweet you like it.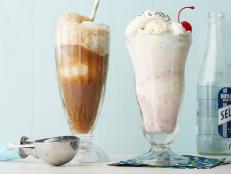 If you have a hankering for an ice cream parlor treat, nothing beats an ice cream soda. All you need is a straw (or two), a glass, ice cream, soda and syrup, and you've got the makings of one of the great ice cream classics.