This variety of clam actually has a thin, brittle shell. The soft-shell clam can't completely close its shell because of a long neck (or siphon) that extends beyond its edge. This long extension is why the soft-shell is also referred to as a long-neck clam. There are several types of soft-shells but the most prevalent are the steamer, razor and clam. See also clam.

From The Food Lover's Companion, Fourth edition by Sharon Tyler Herbst and Ron Herbst. Copyright © 2007, 2001, 1995, 1990 by Barron's Educational Series, Inc.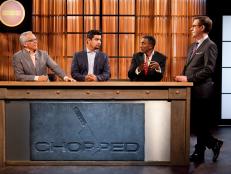 Welcome to Justin Warner's final installment of Chopped All-Stars Rebel Remix, wherein he puts his signature spin on basket ingredients from the show.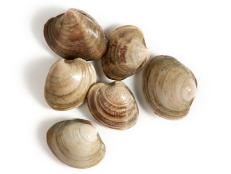 A guide to buying and preparing clams.