East Coast soft-shell clam with a thin, brittle shell that doesn't close entirely due to the long, rubbery neck (siphon) extending from the body. Steamers are the smallest of the Atlantic soft-shell variety. They are, as their name indicates, delicious steamed. They're also suitable for batter-dipping and frying. See also clam.

From The Food Lover's Companion, Fourth edition by Sharon Tyler Herbst and Ron Herbst. Copyright © 2007, 2001, 1995, 1990 by Barron's Educational Series, Inc.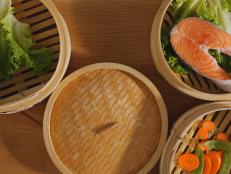 Follow these techniques to make simple and healthy dishes, then watch our how-to video.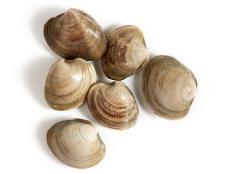 A guide to buying and preparing clams.