Popular in Asian cooking, straw mushrooms are so named because they're grown on straw that's been used in a paddy. This musty, earthy growing medium contributes its distinct nuances to this mushroom's flavor. Tiny (about 1 to 1½ inches in diameter) and coolie-shaped, straw mushrooms range in color from pale tan when young to dark charcoal gray when mature. Fresh specimens of this cultivated mushroom can sometimes be found in specialty produce markets. More readily available are canned straw mushrooms, which are found in Asian markets. Also known as paddy straw mushrooms and grass mushrooms. See also mushrooms.

From The Food Lover's Companion, Fourth edition by Sharon Tyler Herbst and Ron Herbst. Copyright © 2007, 2001, 1995, 1990 by Barron's Educational Series, Inc.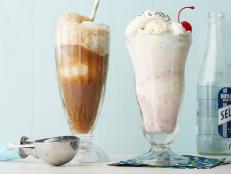 If you have a hankering for an ice cream parlor treat, nothing beats an ice cream soda. All you need is a straw (or two), a glass, ice cream, soda and syrup, and you've got the makings of one of the great ice cream classics.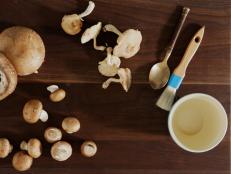 Use these tips to add earthy richness to your favorite dishes.