Canned tomatoes are available in various forms including peeled, whole, crushed and those with herbs such as oregano and/or basil added. Tomato paste, which is available in cans and tubes, consists of tomatoes that have been cooked for several hours, strained and reduced to a deep red, richly flavored concentrate.

From The Food Lover's Companion, Fourth edition by Sharon Tyler Herbst and Ron Herbst. Copyright © 2007, 2001, 1995, 1990 by Barron's Educational Series, Inc.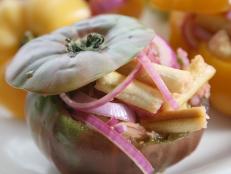 Tips for choosing and using the right tomato varieties, plus how to make fresh tomato sauce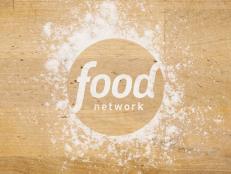 Learn about the different varieties of canned tomatoes.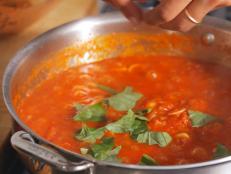 Read these simple steps for making a delicious tomato sauce, then watch our how-to video.