Pronunciation: [VIH-shee]

1. A naturally sparkling mineral water from the springs located in and around central France's well-known spa city of Vichy. This famous potable is the water that is supposed to be used to prepare vichy carrots. 2. This term is sometimes also used to describe sparkling mineral water that resembles the true Vichy water.

From The Food Lover's Companion, Fourth edition by Sharon Tyler Herbst and Ron Herbst. Copyright © 2007, 2001, 1995, 1990 by Barron's Educational Series, Inc.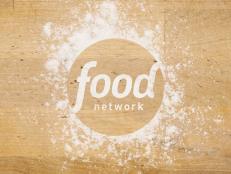 Most fruit preserves and pickles are sufficiently high in acid to be canned via a method called water bath canning, where jars are submerged in boiling water for a prescribed amount of time. This destroys any pathogens in the food, and creates a seal, thereby rendering the jars shelf-stable.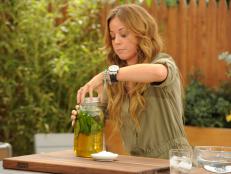 Learn to make cooling tea water, a spa product featured on The Kitchen.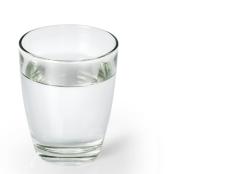 Find out if you're drinking enough water and staying hydrated during the summer months with these tips from Food Network.