The edible corm of a water plant indigenous to Southeast Asia. The water chestnut's brownish-black skin resembles that of a true chestnut, but its flesh is white, crunchy and juicy. The flavor is bland with a hint of sweetness. Water chestnuts are very popular in Asian cooking, especially in stir-fried dishes where their crunchy texture is a standout. Water chestnuts are available fresh in most Chinese markets. Choose firm chestnuts with no sign of soft spots or shriveling. Refrigerate unwashed chesnuts in a plastic bag for up to 2 weeks. Wash well and peel before using raw or in cooked dishes. Water chestnuts are also available canned—either whole or sliced—in most supermarkets, but the fresh are superior. See also water chestnut powder.

From The Food Lover's Companion, Fourth edition by Sharon Tyler Herbst and Ron Herbst. Copyright © 2007, 2001, 1995, 1990 by Barron's Educational Series, Inc.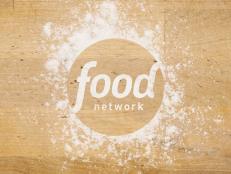 Most fruit preserves and pickles are sufficiently high in acid to be canned via a method called water bath canning, where jars are submerged in boiling water for a prescribed amount of time. This destroys any pathogens in the food, and creates a seal, thereby rendering the jars shelf-stable.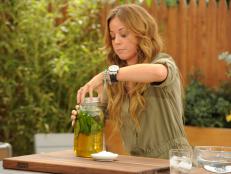 Learn to make cooling tea water, a spa product featured on The Kitchen.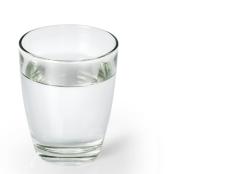 Find out if you're drinking enough water and staying hydrated during the summer months with these tips from Food Network.