Confused by American wine label terms? Here's an explanation: Estate Bottled—100 percent of the grapes used were grown in the winery's own vineyards or came from vineyards controlled by the winery in the same appellation. Furthermore, such wines must be vinified and bottled at that winery. The term château bottled has a comparable meaning. Both refer to wines considered superior in quality and character. European phrases comparable to "estate bottled" are as follows: in France—Mis En Bouteille au Domaine, Mis au Domaine, Mis en Bouteille a la Propriete and Mis en Bouteille du Chateau; in Italy— and in Germany-—Erzeugerabfullung. Grown, Produced and Bottled By is comparable to "Estate Bottled" and indicates that the grapes were grown at the winery's vineyards (or vineyards controlled by the winery) and that the wine was vinified and bottled at the winery. Produced and Bottled By means that the winery crushed, fermented and bottled at least 75 percent of the wine in that particular bottling, but not that the winery grew the grapes. Made and Bottled By means that a minimum of 10 percent of the wine was fermented (see fermentation) Bottled by alone on a label indicates that the only role the winery most likely played in the wine's production was to purchase and bottle wine made somewhere else.

From The Food Lover's Companion, Fourth edition by Sharon Tyler Herbst and Ron Herbst. Copyright © 2007, 2001, 1995, 1990 by Barron's Educational Series, Inc.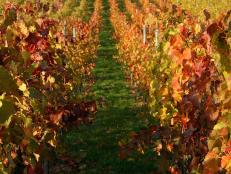 "Septembral" is a poetic word for autumn and the cooler weather and richer, earthier food that come with it. These six wines fit the Septembral theme (and beyond).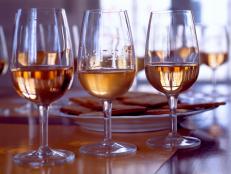 Thanksgiving can bring out the worry. Happily, there's one area that doesn't require excessive concern, and that's wine presentation. Here are my stress-relieving tips: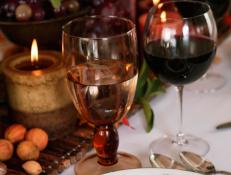 Be the wine hero of Thanksgiving by bringing the perfect bottle — use our tips and wine pairing ideas.