I read foodnetworkaddict.com just about every day. Jacob Strauss, the creator, is a wickedly funny and perceptive critic of the network. The guy often skewers us. And me. But even when he's at his most merciless, most times he makes me laugh out loud. And occasionally his criticism really hits home. Check it out.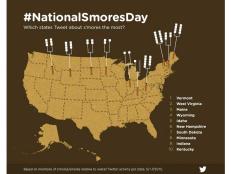 We all love s'mores, but some states apparently love them — or at least love to tweet about them — more than others. How does your state rank?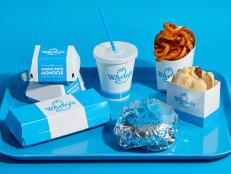 April Fools' Day? More Like April Foods' Day!