Are you having visions of sugarplums dancing or hallucinations from too much turkey? There's no denying that the holiday season is already in full swing. Make this year easier with a cookie swap—a great way to try new recipes without having to bake them all yourself. We've chosen some of our favorite recipes for cookie-swapping and invite you to gather some friends and share the fun.
Animal crackers began as edible ornaments, sold in Philadelphia in the late 19 th century. Giada's simple Animal Sugar Cookies are probably quite a bit tastier and definitely more colorful. Appease your flock with a batch: They're perfect to eat, share or hang on the tree.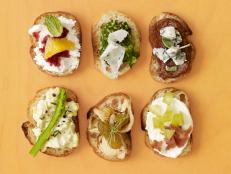 Find 50 ideas for quick and easy toast toppers from Food Network Magazine.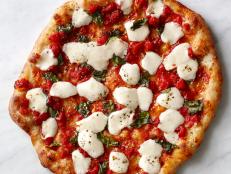 Find ideas for 50 simple pizza toppings, from Food Network Magazine.