These new steamers make it easy to get your veggies.
The Steam and Dine set is ideal for the office: You can fill it with fresh veggies in the morning and cook them in the microwave for lunch, then the whole thing collapses for the trip home. $10; aladdin-pmi.com
Unlike old-fashioned metal steamers, the Lotus is made with silicone and plastic, so it won't scratch your pots. $17; josephjoseph.com
The Foodpod will boil, blanch, steam and drain — and it holds nearly 2 quarts, so you can fill it with a couple of broccoli heads or up to a dozen eggs. $15; fusionbrands.com
The flexible Vebo squishes to fit in shallow pots. You can also use it to boil and strain pasta or rinse produce. $30, Dreamfarm; amazon.com
This Microwave Steamer doubles as a storage container: You can seal up leftovers and reheat them later. The tight-fitting lid also makes for a spill-free trip to the office. $14, Sistema; amazon.com
The Multi-Level Steam Cooker lets you cook your whole dinner at once. The silicone colander on the bottom holds the vegetables; the steam tray is good for seafood and poultry. $30; shopmastrad.com
(Photographs by Devon Jarvis/Studio D. )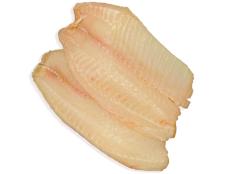 Learn how to cook and buy fresh tilapia the right way, plus get delicious easy-to-make recipes from the chefs at Food Network.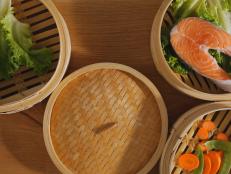 Follow these techniques to make simple and healthy dishes, then watch our how-to video.