By:
Food Network Magazine
Hot tips from Food Network Kitchens' Katherine Alford:
Try roasting a pepper directly over a gas burner: Rest the pepper right on the burner grate, turn the heat to high and rotate it frequently with tongs until it's charred (the pepper served with the Spinach and Feta Frittata from Food Network Magazine took just a few minutes). You can use your burner flame to heat tortillas and pita bread, too. If you don't have a gas stove, just use your broiler.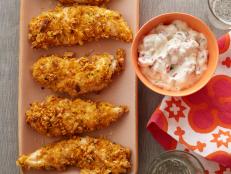 Learn how to safely freeze food, plus find Food Network Kitchens' easy recipes for kid-friendly dinners that can be made ahead, frozen and baked later.