By:
Food Network Magazine
Hot tips from Food Network Kitchens' Katherine Alford:
After pan-frying something in extra-virgin olive oil, drizzle the leftover oil from the skillet on salads or bread. The oil is especially tasty after you've fried peppers, onions or other flavorful vegetables, like the artichokes in Food Network Magazine's Caprese Salad With Prosciutto and Fried Artichokes (pictured above). Don't use this trick with vegetable oil, though: It's too bland for drizzling.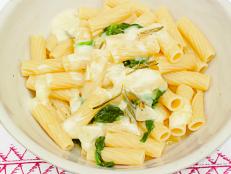 Trying to find healthy and delicious recipes? Food Network makes that easy with their collection of low fat, low calorie and low carb recipes.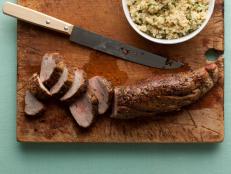 There has been controversy lately about whether pork is healthy or safe to eat. So you can make your own educated decision, we offer the nutrition facts on pork. Is it really the "other white meat"?