By:
Food Network Magazine
Americans buy a shocking amount of avocados in January. About 145 million pounds flew off the shelves this time last year, a 15 percent increase over 2011, and we're guessing almost all of them got mashed and turned into guacamole. While there's no shame in that, we figured you might want to try something new: Halve an avocado and remove the pit and peel, then press into the rounded side seeds, spices or finely chopped bacon. Slice and serve on crostini or salad.
Image from left to right: Poppy seeds and salt, bacon and smoked paprika, Old Bay Seasoning and salt
(Photograph by Sam Kaplan)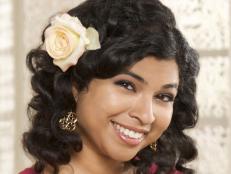 Not sure where to start when it comes to cooking Indian food? We asked Aarti to share her top five spice-rack staples — plus how and when to use them.