Hot Tips for Healthy Cooking From Food Network Kitchens' Katherine Alford:
Don't overlook tofu because you think it's bland. If you marinate it before cooking, it will turn out super flavorful. Slice firm tofu and drizzle it with your favorite marinade (try the orange juice-onion mixture in Food Network Magazine's Tofu Cuban Sandwiches With Jicama Sticks); soak for at least 5 minutes, then sear or bake.
Bring out the best in bean curd.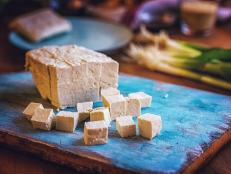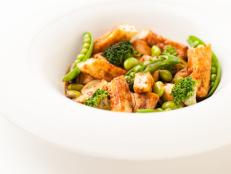 "I started working out seven years ago," says Anthony Martin, the executive chef and partner at Tru in Chicago. "I wanted to make the health aspect of my life as important as my career."