Pining for Pineapple Stationery
By:
Kelly Lanza, Oh So Beautiful Paper
Have you noticed that the pineapple seems to be the fruit of the moment? Pineapple clothing, pineapple treats, pineapple home decor and how about pineapple stationery? We're jumping on this fruity train to share our favorite pineapple cards, art prints — even tattoos!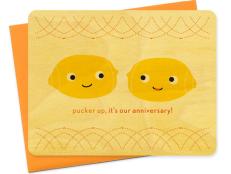 For those of you trying to beat the heat in every way possible, here are a few citrus-inspired cards and gifts to take a peek at while you sip that glass of fresh-squeezed lemonade.