10-Minute Avocado Dip — Most Popular Pin of the Week
Upgrade your appetizer game with this easy, speedy recipe.
Just when you think you've worn out your usual chip-and-dip appetizer spread with the everyday French onion bowl, this week's Most Popular Pin of the Week is here to save your party. Ready to eat in only 10 quick minutes, Food Network Magazine's fuss-free dip features creamy avocado and tangy feta cheese for a cool, vibrant hors d'oeuvre that's best served with crunchy bread or veggies.
Hard-boiled eggs, celery, bell peppers, green onions and Paula's house seasoning are combined with classic elbow macaroni to complete any meal. Make it in advance and keep it refrigerated until you're ready to serve.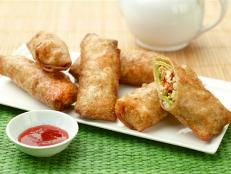 It's no wonder Guy's golden-brown egg rolls are this week's Most Popular Pin of the Week; they're packed with garlic-ginger chicken and fried until crispy.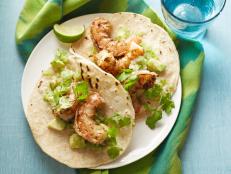 Tacos take a healthy turn (without sacrificing flavor) in this easy, top-rated recipe. See how it's done.