Tacos Carne Asada — Most Popular Pin of the Week
A simple mojo sauce is all you need to make these standout steak tacos from Tyler Florence.
The key to this week's Most Popular Pin of the Week is a standout mojo sauce, a spicy and tangy mix commonly made with vinegar, oranges, garlic and olive oil; Tyler Florence uses it to marinate the flank steak in this top-rated recipe. After grilling the meat until it's tender and juicy, Tyler stacks slices of the beef on warmed corn tortillas with classic taco fixings, including lettuce and Jack cheese, plus an easy pico de gallo for a simple, crowd-pleasing dish.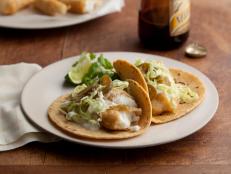 Make crispy fish the star of your next taco night.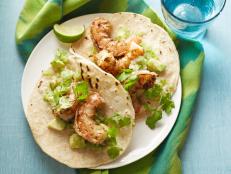 Tacos take a healthy turn (without sacrificing flavor) in this easy, top-rated recipe. See how it's done.