Foodie Call with Justin Warner: Turmeric-Spiced Cocktail
On this episode of Foodie Call, Justin Warner and Antoine Hodge create cocktails and blended drinks using increasingly popular turmeric.
We're sorry, there seems to be an issue playing this video. Please refresh the page or try again in a moment. If you continue to have issues, please contact us here.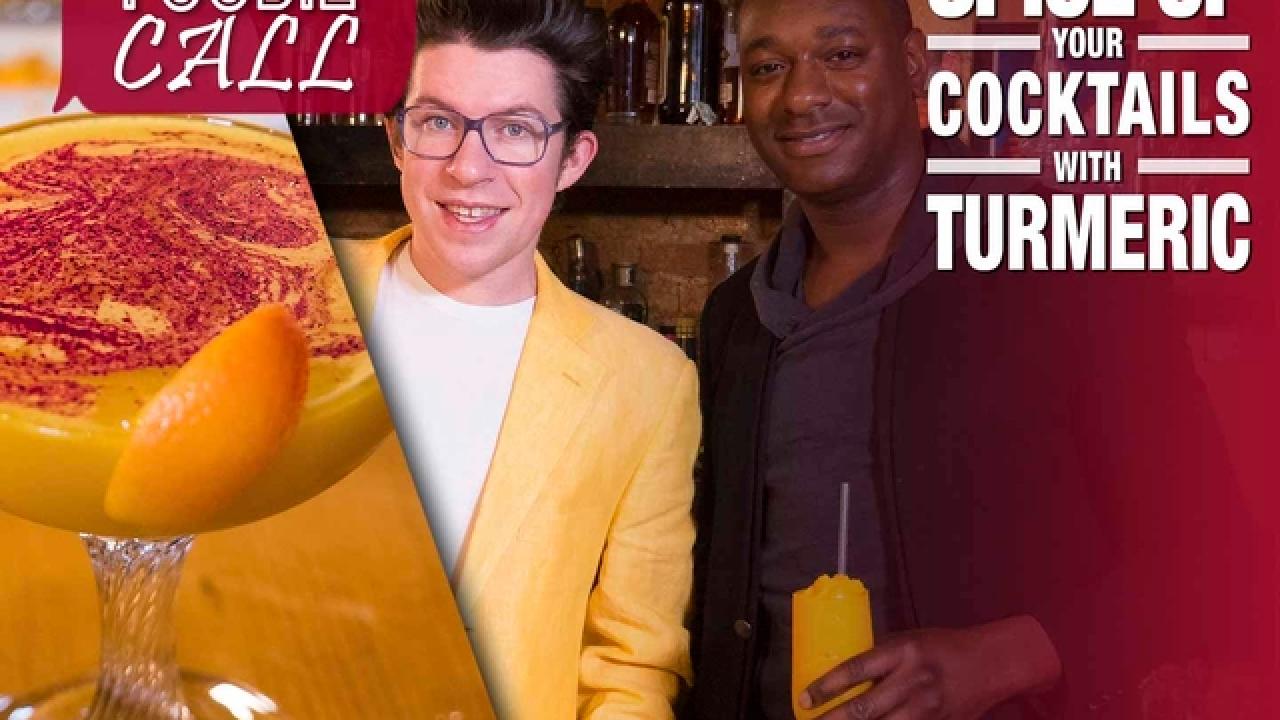 Those of you familiar with Food Network Star Season 8 winner Justin Warner know that the self-taught cook and popular Brooklyn restaurant owner has some seriously creative ideas when it comes to food. In the all-new Food Network Web series Foodie Call, Justin meets with culinary pros to chat about their hot-topic specialty foods, then wows each of them by coming up with entirely new ways to use the ingredient in a dish.
In the most-recent episode, Justin meets with cocktail chef Antoine Hodge to chat about turmeric, an increasingly popular spice. Antoine whips up an electric-looking bourbon-orange cocktail with turmeric-kumquat chutney, and Justin counters his mixology by blending turmeric-ginger juice with cream of coconut and other juices to create an alcohol-free twist on a pina colada.