Foodie Call with Justin Warner: Turmeric-Spiced Cocktail
On this episode of Foodie Call, Justin Warner and Antoine Hodge create cocktails and blended drinks using increasingly popular turmeric.
Foodie Call: Turmeric
05:55
Justin Warner uses turmeric to spice up a cocktail.
Those of you familiar with Food Network Star Season 8 winner Justin Warner know that the self-taught cook and popular Brooklyn restaurant owner has some seriously creative ideas when it comes to food. In the all-new Food Network Web series Foodie Call, Justin meets with culinary pros to chat about their hot-topic specialty foods, then wows each of them by coming up with entirely new ways to use the ingredient in a dish.
In the most-recent episode, Justin meets with cocktail chef Antoine Hodge to chat about turmeric, an increasingly popular spice. Antoine whips up an electric-looking bourbon-orange cocktail with turmeric-kumquat chutney, and Justin counters his mixology by blending turmeric-ginger juice with cream of coconut and other juices to create an alcohol-free twist on a pina colada.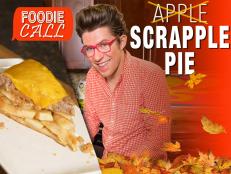 Justin Warner proves no topping is too crazy for an old-fashioned apple pie — sweet and savory unite forces for an untraditional twist!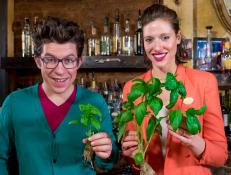 On the most recent episode of Foodie Call, Justin Warner remixes the Caprese salad, serving his with basil sorbet and a balsamic- and basil-infused "caviar."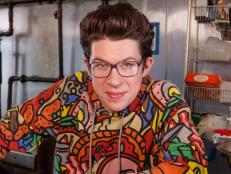 Justin needs your help, fans. Watch his three pilot videos, then vote for which you'd like to see created into a Web series for FoodNetwork.com.