Food Network Stars and Their Pets
Because everybody needs a little puppy (and kitty) love!
Our stars loves their pets just as much as we do and their Instagram photos show it! Bobby's famous cat, Nacho Flay, who sports the same flame-colored hair as his papa, has made guest appearances on his shows. Katie Lee loves her chihuahua rescue, Gus, so much that she wears shirts emblazoned with his image. Anne takes her Maine Coon cats to work, but Chopped host Ted claims to have started the Maine coon trend. "We have three. We were the first Food Network people to have Maine Coon cats, and now since that time Bobby Flay has copied us, and Anne Burrell has copied us," he says. Sunny's got one too! Browse the cute collection below and be sure to follow your favorites, a few of them even have their own pages.
You can follow the adventures of Nacho Flay on Instagram @NachoFlay.
Ina's assistant's Hampton's chillin' pup @winkiethewelsh often helps with recipe testing.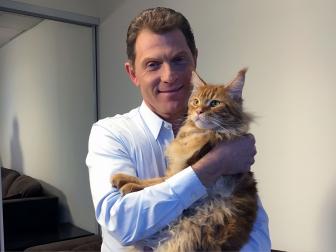 Get to know the four-legged friends of your favorite stars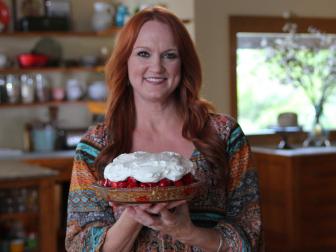 You may know all about The Pioneer Woman's recipes, but how much do you know about Ree Drummond off the air?