What Great Chefs Learned from Julia Child
Chefs share what they learned from the iconic "French Chef" who brought French cooking, as well as a love of gastronomy, to mainstream America.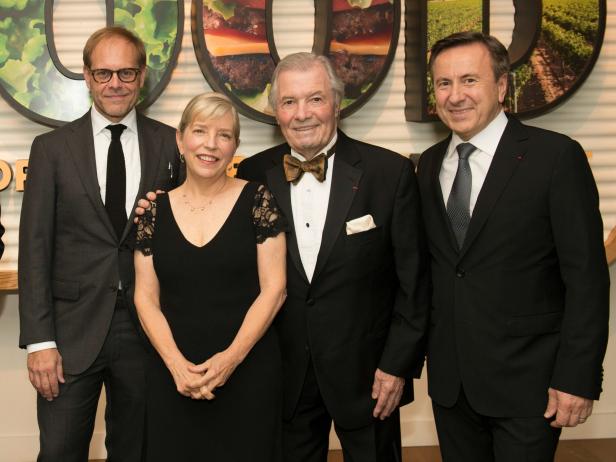 In this photograph provided by the Smithsonian Institution, Jacques Pepin is surrounded by other chefs as he visits Julia Childs kitchen at the National Museum of American History, Thursday, October 22, 2015 in Washington D.C. Pepin is in Washington, D.C. to receive the inaugural Julia Child Award from The Julia Child Foundation during the museum's first annual Food History Gala Oct. 22.
John Harrington, 2015 John Harrington
Last week at the Smithsonian Institution's National Museum of American History, where Julia Child's famous Cambridge, Mass., kitchen now lives, the first-ever Julia Child Award was presented to Jacques Pepin, her longtime friend and cooking partner. At a gala dinner emceed by Alton Brown, Daniel Boulud presided over the menu, which featured dishes from Child's repertoire of French classics. As the evening progressed, chefs including Boulud, Sara Moulton and Marcus Samuelsson took the stage to share the many ways that Child influenced their lives and careers. Here's just a snapshot of what they learned from the iconic "French Chef" who brought French cooking, as well as a love of gastronomy, to mainstream America.
"I carried her luggage once. She came to my culinary school and I carried her bags. I was afraid of her. That instilled something in me for my career: fear of chefs." – Alton Brown
"Julia believed in simple and soulful food with great flavor. I wanted to make a dish directly from Julia's cookbook. Tonight we did a pork and veal pâté that Julia called 'luxury meatloaf.'" – Daniel Boulud
"She taught me to get experience — and the more the merrier. Take every job that comes your way. I blame Julia for the fact that I always have at least three jobs. She taught me that smiling is important. Rachael Ray has told me that I taught her how to smile. Cooking is about more than just cooking." – Sara Moulton
"Julia popularized this labor into really great TV and entertainment. She passed the baton to Jacques and then to Sara Moulton and Alton Brown on Food Network. Good food is the starting point of what gets us together. Now there's no city in America now where you cannot eat incredible food." – Marcus Samuelsson
"Julia was an educator at heart. She wanted people to know food, discuss food, especially to enjoy food together. That was her mission in life. She taught the American cook in a very casual, common-sense way. Nothing was taboo in the world of food. She was the first one to admit when she didn't know something. We both believed in the importance of taste, presentation, good ingredients, simplifying a dish, good technique. She cooked with confidence and ate with gusto." – Jacques Pepin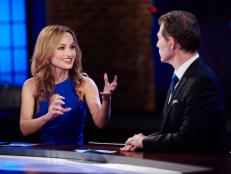 Chefs like Bobby, Giada and Alex share the industry pro tips they've learned throughout the years.