The Heirloom Tomato Pie My Preschooler Loved
When I saw the heirloom tomatoes at the farmers market, I was in. And I wasn't alone. That afternoon, my 4-year-old and I set out to make this Heirloom Tomato Pie. It took a long time, with many steps, but the results were delicious and best of all, both of us thought so.
The secret to this tart's success was twofold: fresh, sweet tomatoes, plus the truest rule of getting kids to try new food — let them help cook. Because she had so much skin in the game, our preschooler was nothing but proud of the tart once it came out of the oven. Carefully delivering a teetering plate to each person at the dinner table, she only looked happier at one other moment of the meal: when she tasted the first bite herself.
You can't win 'em all, but boy, isn't it nice to have a hit?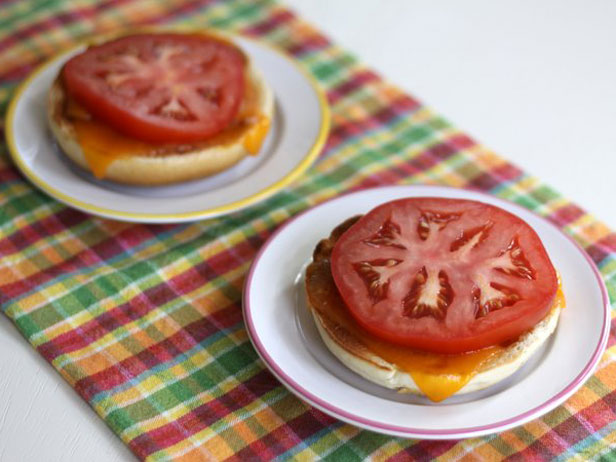 Find out which tomato-focused recipes one mom of four serves to her little ones.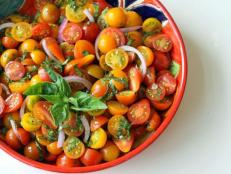 First things first, don't call a dish a "salad." Most kids don't like salad or the thought of a salad. Try something more fun like, "We're having a cherry tomato surprise!" Most kids like surprises.