How to Make Your Halloween Drinks Glow in the Dark
Glowing Ice and Gelatin
02:17
An unexpected ingredient - tonic - sets Halloween refreshments all aglow.
Tonic water. Who knew it could make things glow in the dark? And while everyone is busy with Halloween parties and planning dishes, tonic water is an ingredient you probably already have on hand.
Watch the video to find out how Jenny from Food Network Kitchen makes her drinks and gelatin glow (and which colors work better than others). Finally, learn how to take your party punch one step further with a glow-in-the-dark floating hand.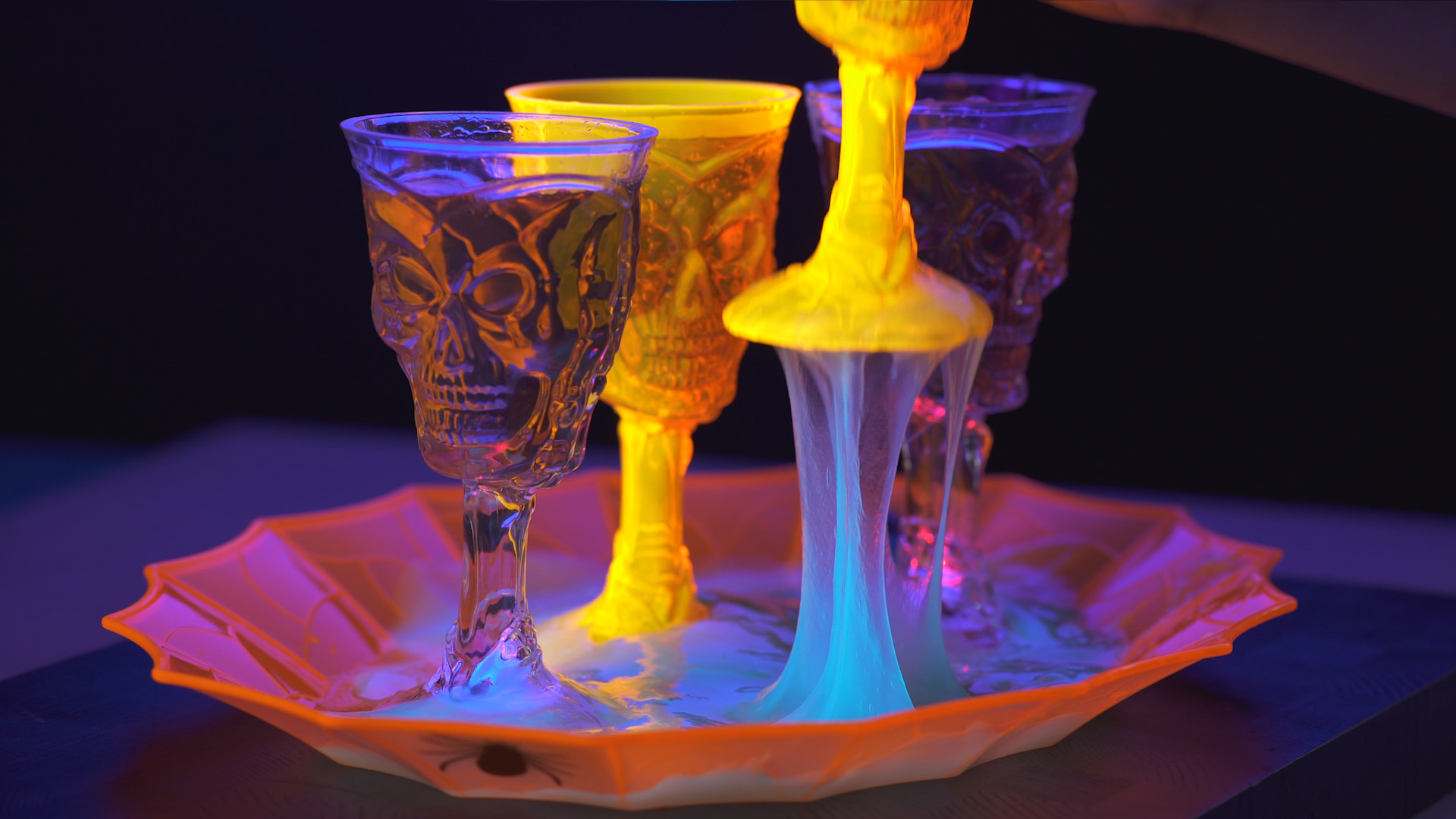 Break out the black light to make this bright-green edible slime glow. Our icky, sticky recipe makes the perfect sensory play activity for kids — and adults.