How to Dress Up a Store-Bought Thanksgiving
Sometimes you need to serve a few store-bought items (with a little homemade touch) to save time at your turkey day feast.
Go ahead, we won't judge — sometimes you need to serve a few store-bought items at your feast. And why not? A few of these dishes can save you a ton of time on turkey day. But just in case you want to add a little homemade flair to an otherwise purchased item, these simple touches are just as easy as tossing the item into your shopping cart.
Dinner rolls, even the packaged ones, take on a whole new flavor profile with the simple addition of melted butter and flaky sea salt.

Brush the top of store-bought mashed potatoes with extra virgin olive oil or butter and sprinkle with freshly grated Parmigiano-Reggiano cheese.

Just before serving your warmed-up green beans, top them with toasted breadcrumbs or any crispy topping.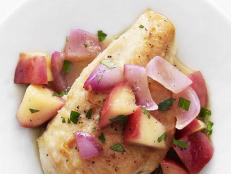 Tired of the same old roasted, grilled or baked chicken breasts? Transform your dinner from ho-hum to high-flavor with these 10 easy toppers for any occasion.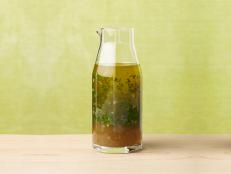 Give weeknight salads a makeover with dozens of new dressings from Food Network Magazine.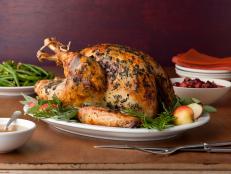 Hosting Thanksgiving dinner and not sure where to start? Relax — getting ready for the holiday is easy with our tips and recipes.