Melissa's Gluten-Free Gingerbread Men — 12 Days of Cookies
Celebrate with holiday season with Melissa's Gluten-Free Gingerbread Men recipe.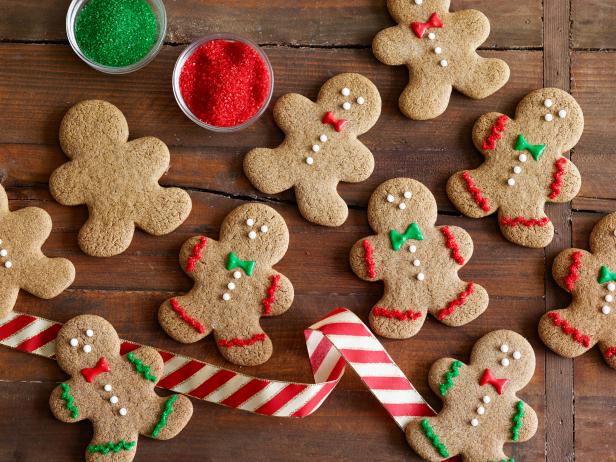 GLUTENFREE GINGERBREAD MEN Melissa d'Arabian Food Network White Rice Flour, Tapioca Flour, Buckwheat Flour, Baking Soda, Xanthan Gum, Ginger, Cinnamon, Pumpkin Pie Spice, Salt, Butter, Egg, Dark Brown Sugar, Blackstrap Molasses, Glutenfree Vanilla Extract, Candies, Nuts, Sprinkles, Egg Whites, Orange Juice, Confectioners' Sugar, Food Coloring
Matt Armendariz, 2014, Television Food Network, G.P. All Rights Reserved
It's time for 12 Days of Cookies, Food Network's annual virtual cookie swap. Each day, visit us here on FN Dish for a peek at new holiday cookies, party-planning tips and top techniques from your favorite Food Network chefs for rolling, spooning, slicing, baking and decorating delicious sweet treats to give — or keep.
Melissa d'Arabian uses white rice flour, tapioca flour and buckwheat flour for her gluten-free take on traditional gingerbread men. Because there isn't any gluten, you don't have to worry about overworking the dough when using up your cutout scraps.