Ree's Quick and Easy Peppermint Fudge — 12 Days of Cookies
Celebrate the holiday season with Ree's Quick and Easy Peppermint Fudge.
It's time for 12 Days of Cookies, Food Network's annual virtual cookie swap. Each day, visit us here on FN Dish for a peek at new holiday cookies, party-planning tips and top techniques from your favorite Food Network chefs for rolling, spooning, slicing, baking and decorating delicious sweet treats to give — or keep.
With just three ingredients and five minutes' prep time, Ree Drummond's fudge is perfect in a pinch. Turn the refrigerator-friendly treat into a dessert for the holiday table by topping the finished chocolate fudge with crushed peppermint candies.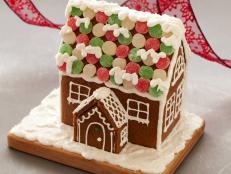 Check out the top-five recipes featured in FoodNetwork.com's Holiday Central, the ultimate resource for all things seasonal cooking and entertaining.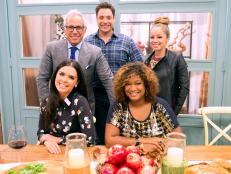 FN Dish wants to know: What main dish do you most often prepare for your holiday feast?