7 Ways to Eat Green on St. Paddy's Day — Without Food Coloring
Try these dishes today if you're not keen on food coloring.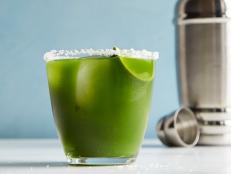 Why add food coloring to bagels and beer for St. Paddy's Day when naturally green fare (including this festive bright green margarita!) looks and tastes this good?