These Cookies Are the Treat (and Party Game) Your NYE Needs
This year, resolutions start with dessert.
We're sorry, there seems to be an issue playing this video. Please refresh the page or try again in a moment. If you continue to have issues, please contact us here.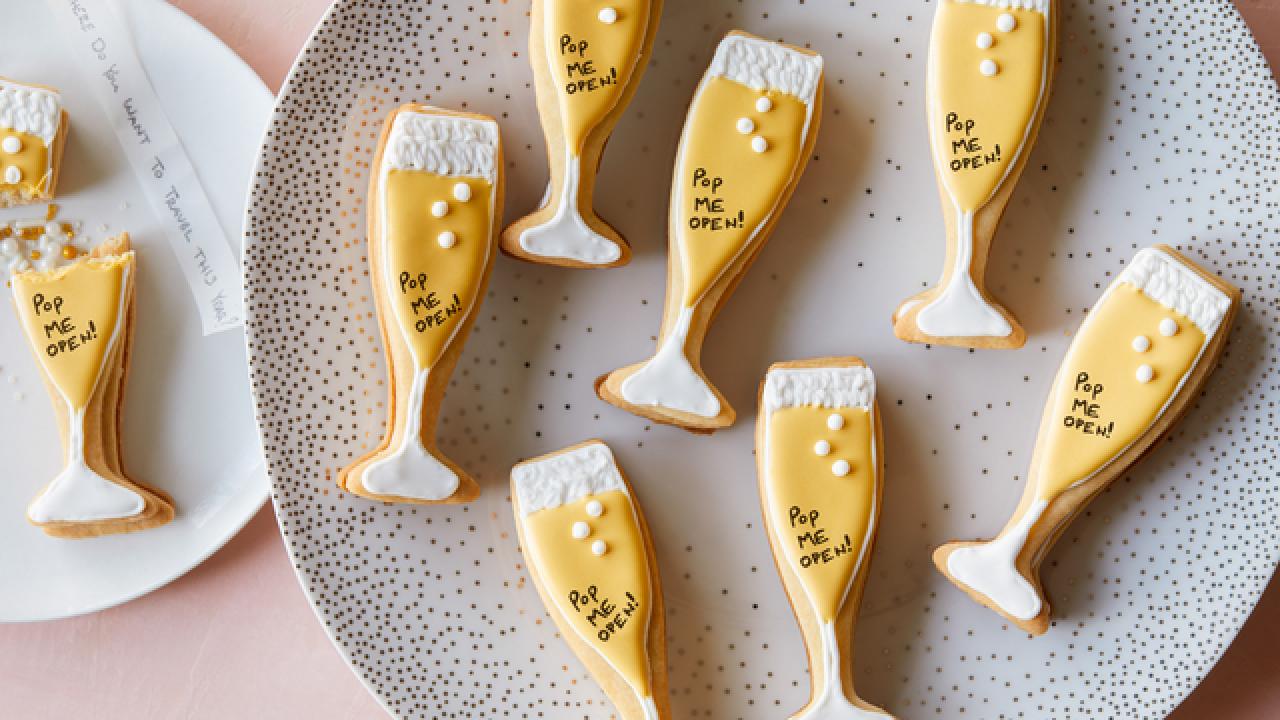 We love a dessert with a hidden surprise: a giant lava cake with molten center made of ice cream bars, a cheesecake bursting with buried strawberries, a sugar cookie stuffed with sprinkles and fresh outlook for the new year.
We're not joking with that last one! For your last cookie-baking endeavor of the year, these adorable New Year's Resolution Cookies will not only satisfy the itch for an afternoon of decorating, but are also the solution for lifting your NYE bash through that 11:00 slump.
They're actually three cookies layered into one (another reason they'll be a big hit with your friends) — but the middle cookie has a hole in its center, which is where the surprise hides. Fill that spot with glitzy sprinkles and a tiny, rolled-up parchment paper note. On the note, write resolution inspo ("take more pictures!") or questions to about hopes and dreams for the new year. Questions like "where will you travel this year?" or "what hobby do you want to try?" are fun conversation starters for a group of friends in the mood for year-end reflection — and they'll get everyone excited about the possibilities January brings.
When your friends break open the cookies (which they'll know to do thanks to the "pop me open!" instrux you'll write in food color marker on the outside), they'll be greeted with a shower of sprinkles and the first premonitions for the new year. Or, if you prefer, a cutesy note from the party host is also a nice alternative. It's your party — you decide! 😉