Meat and Peppers — Summer Fest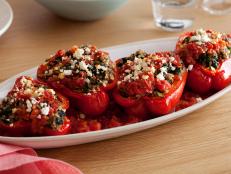 In-season pepper take us through breakfast, lunch and dinner with these healthy, light summer recipes.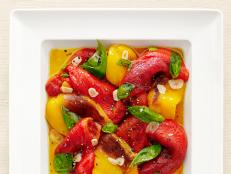 Sweet peppers are easy to love: they're crunchy, versatile and have only 30 calories per cup With more than 200 percent of your vitamin C needs in a serving, there's no reason not to try one, two or all 10 of these delicious pepper-filled options.
Hearty, versatile eggplant's not just for side dishes -- make this meaty, in-season fruit the star of your meal.