The Fat Radish Kitchen Diaries — Off the Shelf
Enjoy English fare with a Yankee twist in this week's featured Off the Shelf pick, The Fat Radish Kitchen Diaries.
"On our first day of shooting we spent an entire day trying to capture a good shot of pancakes. We almost quit on the spot," admits Ben Towill, one of the restaurant owners and writers behind this week's featured book, The Fat Radish Kitchen Diaries. The Fat Radish serves up vegetable-centric English cuisine, but make no mistake: This cookbook reaches further into the restaurant team's history than a simple recitation of recipes from the menu. The Fat Radish Kitchen Diaries is full of vibrant, funny tales of the journey it takes to build a successful restaurant business (and to write a truly gorgeous cookbook).
That's not to say the food isn't remarkable. As far as restaurant cookbooks go, The Fat Radish Kitchen Diaries is remarkably cookable, filled from the first page to the last with recipes that you'll easily be able to make and enjoy in your home kitchen. The book features traditional English fare, like Cottage Pie, Brussels Sprout Bubble and Squeak (recipe after the link for you to enjoy at home), and Scotch Eggs. The Fat Radish Kitchen Diaries also includes a couple of nods to pub favorites, like The Fat Radish Cheeseburger and Spring Onion Rings with Tartar Sauce. The book is organized seasonally, but the gorgeous images dare you to wait until spring to enjoy the Leek and Peekytoe Crab Gratin or the Charred Snap Peas with Mint Salt and Chili Oil. The Fat Radish Kitchen Diaries even has a recipe for Banoffee Pie, something many Americans have wondered about since the first time they watched Love Actually.
As for getting your home-cooked food to taste like something you'd get at The Fat Radish restaurant in New York, Phil Winser lets you in on his secret: "Half a bottle of wine and a sense of humor if things aren't perfect." The Fat Radish Kitchen Diaries is full of exceptional recipes that will give you restaurant-quality dishes in the comfort of your own home. You can order your copy here.
Brussels Sprout Bubble + Squeak
Bubble and squeak is an old-fashioned British dish that typically consists of the leftover potatoes and cabbage from a Sunday night roast (the name comes from the noise the vegetables make when you heat them up). Combining potatoes with Brussels sprouts and bacon, we love this seasonal, slightly Yankee take on an old English favorite. Served with poached eggs, it's the perfect brunch dish.
1 pound Brussels sprouts, quartered lengthwise
1/2 pound thick-cut bacon, sliced into bite-sized pieces
1 yellow onion, thinly sliced
Coarse salt and freshly ground black pepper
Small handful chopped chives
Bring a large pot of water to a boil and add the potatoes. Cook until just tender, about 15 minutes. Using a slotted spoon, transfer the potatoes to a paper towel-lined plate and set them aside. Place the Brussels sprouts in the water and cook until they're just tender, about 5 minutes. Transfer them to the same plate with the potatoes.
Meanwhile, place the bacon in a large, heavy skillet set over medium-high heat. Cook, stirring now and then, until the fat is rendered and the bacon is crisp, about 6 minutes. Using a slotted spoon, transfer the bacon to a plate and set it aside. Add the onion to the skillet and cook, stirring now and then, until beginning to soften, about 10 minutes. Add the reserved potatoes and Brussels sprouts to the onions and cook until everything is very well browned and cooked through, another 10 to 15 minutes. Return the crisp bacon to the pan and stir to combine everything. Season the mixture with salt and pepper.
Transfer the vegetable mixture to 4 plates. Top each serving with one egg and scatter generously with chives. Serve immediately.
Recipe reprinted with permission from The Fat Radish Kitchen Diaries, copyright 2014 by Ben Towill, Phil Winser and Nick Wilber with Julia Turshen, Rizzoli New York.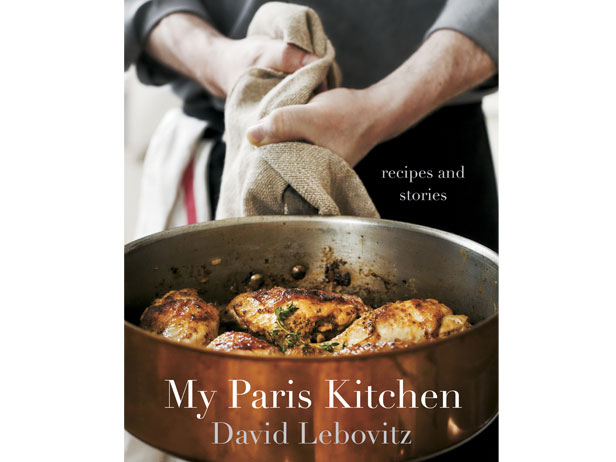 The delightful thing about David Lebovitz's writing is his ability to make even the most-intimidating foreign cuisine seem approachable and familiar. My Paris Kitchen is set by the fact that some recipes are basic and other recipes will gently guide you outside your culinary comfort zone.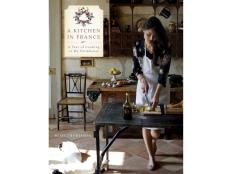 Escape to a farm nestled in the French countryside with Mimi Thorisson's new cookbook, A Kitchen in France.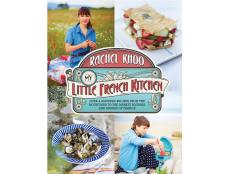 Rachel Khoo's new cookbook, My Little French Kitchen, is a delicious breath of fresh air. A regional culinary tour of France, Khoo's cookbook explores beyond her Parisian stomping grounds to reveal to readers all the hidden gems and treats France's varied terrains and landscapes have to offer the palate.