The Modern Family Cookbook Is Coming
Now Modern Family fans can master recipes inspired by the hit TV sitcom, served with a side of sly humor.
Remotes down, spatulas up, Modern Family fans. Now you can master recipes inspired by the hit TV sitcom, served with a side of sly humor. Time Inc. Books imprint Oxmoor House is set to release The Modern Family Cookbook on September 22, the day before the show's seventh season hits the air.
The book's 100 simple, family-friendly recipes — suitable for a variety of meals and holidays — evoke the show's quirky cast and characters, and allude to key onscreen moments. So "peerents" and kids alike can whip up Cam's Country-Comes-to-Town Farmhouse Breakfast or Phil's Traditional First-Day-of-School Pancakes — "Don't forget the whipped cream smile!" the press release chirps — as well as Dunphy's Failsafe Roast Chicken and Manny's Chocolate Torte.
The companion cookbook will also feature food pics, images from the show, a complete episode guide, quizzes, lists, and funny and possibly useful sidebars such as "How to Get Rid of Annoying Houseguests," "Lily's Easy Diva Tips" and, according to Eater, "Phil's Guide to Fantastic Napkin Origami." The toothsome tome also promises readers and chefs a look "inside Phil's brain," which frankly doesn't sound all that appetizing.
"The Modern Family Cookbook is a reminder that no matter how crazy family can be, they are still the people you have to feed and sit with around a table," the marketing blurb notes. "Come for the food, stay for the fun." Why not?
Photo courtesy of Oxmoor House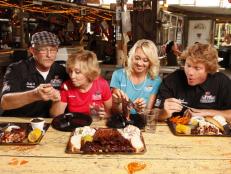 Watch a preview of the Orrison family on Food Network's The Shed, then tune in to the premiere on Sunday, August 4 at 10pm/9c.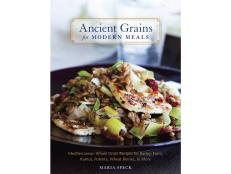 Win a copy of the cookbook Ancient Grains for Modern Meals.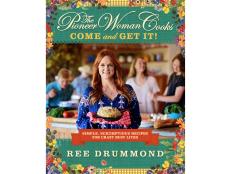 We've got all the details, plus five new recipes to check out now.