This Just In: Being a Foodie Is Good for You
According to a recent study, foodies may be healthier than less adventurous eaters.
A new study conducted by the Cornell Food and Brand Lab has found that adventurous eaters — or "food neophiles," as the researchers term them — tend to have a lower body mass index (BMI) than those whose eating habits are more restricted.
The study, published in the journal Obesity, included a nationwide online survey of 501 diverse young women (average age around 27) that measured how adventurous their eating habits were, as well as their perceptions of new foods, the characteristics of their lifestyle and psychology, and their BMI. Not only did adventurous eaters — those more inclined to eat foods like seitan, beef tongue, kimchi, rabbit and polenta — tend to have lower BMIs, they were also more prone to cook foods linked to their own heritage, have people over for dinner, engage in physical activities and be mindful about healthy food consumption.
The researchers said the study's results suggested people — even, or perhaps especially, dieters — ought to be encouraged to expand, rather than restrict, their eating horizons.
"There's a real advantage of liking a wide variety of food and being adventurous," co-author Brian Wansink said. "If nothing else, you seem to have a lot more fun in life, and it might even get you to eat a little healthier."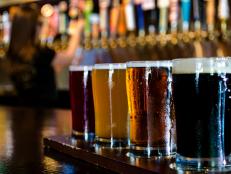 Good news, beer lovers! We've got 5 reasons why your favorite brew is actually good for you.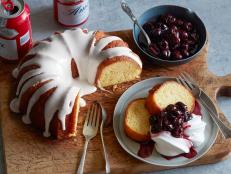 Pour frothy, ice-cold beer into recipes for cakes, fondue, chicken and more from Food Network.