Why Did This Cracker Just Sell for $23,000?
A collector in Greece just shelled out $23,000 for a Spillers and Bakers "Pilot" biscuit that survived the sinking of the Titanic.
That's how many crisp bills a collector in Greece shelled out for a Spillers and Bakers "Pilot" biscuit that survived the sinking of the Titanic (apparently without getting even a little soggy), making it, quite possibly, the most-expensive cracker of all time.
The cracker, which was sold last week by British auctioneers Henry Aldridge & Son for nearly $8,000 over the amount predicted, had been part of a survival kit that had been stowed on one of the Titanic's lifeboats.
James Fenwick, a passenger on the SS Carpathia, which picked up survivors of the "unsinkable" ship after it sank on April 15, 1912, killing 1,500, saved the simple square survival snack as a souvenir, the Liverpool Echo reports. Fenwick carefully preserved the cracker in a "Kodak photographic envelope" that was clearly marked "Pilot biscuit from Titanic lifeboat April 1912."
Auctioneer Andrew Aldridge called the rather nondescript-looking cracker "the world's most valuable biscuit."
"We don't know which lifeboat the biscuit came from but there are no other Titanic lifeboat biscuits in existence to my knowledge," he told the Echo. "In terms of precedence, a few years ago a biscuit from one of Shackleton's expeditions sold for about £3,000 ($4,637 U.S.) and there is a biscuit from the Lusitania in a museum in the Republic of Ireland."
I'm sure there's a "sunk cost" joke to be made in here somewhere, but I'm not going to be the one to make it.
Photo courtesy of Henry Aldridge and Son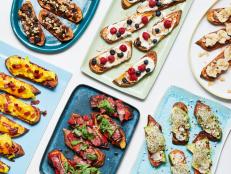 A new homepage offers a bigger, brighter window into the food stories we tell.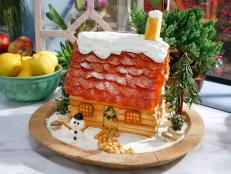 The holidays are filled with snowmen, cookies and, of course, gingerbread houses. At The Kitchen, we like to do things a little differently, so this year we're making a savory version of this holiday classic--it's The Kitchen's Cheese and Cracker House.