Burnt Veggies Are the Latest Thing
Burnt dishes used to be the mark of a distracted cook or an unfortunate mistake. Nowadays, though, the blackened and blistered, smoky and singed are on trend.
Burnt meals used to be the mark of a distracted cook or an unfortunate mistake. Nowadays, though, the blackened and blistered, the smoky and singed, is not only acceptable, but, the Wall Street Journal reports, increasingly desirable and totally on trend.
"Restaurant menus are rife with charred, browned, crisped and blistered dishes, and the trend is catching on with home cooks as well," Cecilie Rohwedder recently observed in the Journal. "Cooking shows, blogs and magazines are propagating ways to burn food artfully. Kitchenware companies are rolling out products ranging from grill tools and cast iron griddles to small blowtorches."
We recently told you about those blowtorches (kitchen gadget mecca Williams-Sonoma is stocking a kitchen torch, too), but that's just one indicator of the current craze for the crisped. According to the Journal, burned vegetables have been deemed "interesting" — and those totally toasted, super-seared spots on everything from pizza and tortillas to fruits, veggies and cocktail mixers are now considered a mark of "authenticity" — communicating a sense of realness, hominess and unprocessed, hand-hewn healthfulness.
It hasn't taken long for the makers of processed foods to embrace the trend, presumably to make their own products come across as more authentic: You got your "fire-roasted" tomato sauces and charred red peppers, for example.
But, burgeoning blackener, beware: There's a fine line between artfully singed and overly scorched. For flavor's sake, you don't want to go too far with the fire.
What's more, while most roasted veggies are A-OK, charring potatoes or meats to too great a degree may create carcinogens, which is why experts advise moderation in consuming them.
Still, at least, if you forget to set the kitchen timer and the Brussels sprouts or broccoli spears come out browner than you'd intended, you can always claim you were deliberately taking part in a hot new trend. Feel the burn!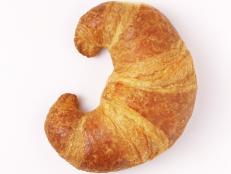 You have to love this season's latest craze: prom croissants.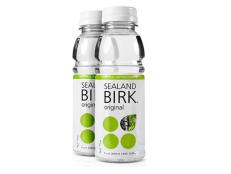 Is it worth spending extra on trendy types of water, or will plain old H2O do the trick?