This Intricate Spoon Art Is Too Cute to Eat
A Romanian architect is creating the most elaborate, intricate tableaux — in spoons.
Vanc, an architect based in Arad, Romania, makes elaborate illustrations and tableaux using bits of food that nestle cozily into the bowl of a spoon. Her intricate pieces evoke images ranging from celebrity portraits to animals to exotic vistas and detailed streetscapes to familiar characters from movies like Star Wars, Frozen and Penguins of Madagascar.
On her Instagram page, you can peruse a detailed image of C-3PO and R2-D2 crafted from black radish and grapefruit peel, augmented with food coloring; a chameleon made of cucumber, apple, orange peel, kohlrabi and bread; a very friendly-looking Kermit the Frog portrait made from pear and apple; and even a (so meta) Instagram camera logo made from butter, bread, plum, eggplant and apple — to name just a few.
"Although I use a larger spoon, the making process is very challenging," Vanc has explained. "I have so much fun making them, I hope you have as much fun enjoying them!"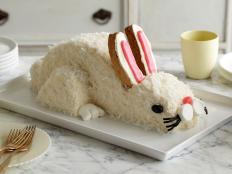 Make an adorable sweet centerpiece for your spring feast.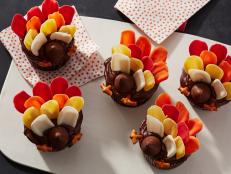 Get ready to gobble-up these adorable turkeys.