Food Network Scores 9 Daytime Emmy Award Nominations
Food Network racked up nine Daytime Emmy Award nominations, while Travel Channel collected two.
Fresh off of last week's news that both Ina Garten and Andrew Zimmern earned coveted James Beard Award nominations, we here at Food Network have another reason to celebrate. The nominations for the Daytime Emmy Awards were announced on Wednesday, and Food Network racked up nine, while Travel Channel collected two. The 44th annual awards, presented by the National Academy of Television Arts & Sciences, honors exceptional work by people and programs broadcast on daytime TV (airing 2 a.m. to 6 p.m.) in 2016.
Three out of six — yes, fully one half — of the nominees for Outstanding Culinary Program are Food Network series: Barefoot Contessa: Back to Basics (Executive Producers: Olivia Ball, Rachel Purnell; Supervising Producer: Bridget Lumley), Guy's Big Bite (Executive Producer: Mark Dissin; Producer: Jenna Zimmerman) and Trisha's Southern Kitchen (Executive Producers: Beth Burke, Dan Cutforth, Juliet D'Annibale, Michelle Kongkasuwan, Casey Kriley, Jane Lipsitz, Blake Swerdloff, Trisha Yearwood; Co-Executive Producer: Charissa Melnik; Supervising Producer: Stacy Axelrod Falcone, Producers: Jimmy De Fang, Cheryl Griffin, Sarah Mastracco; Line Producers: Stacy Mahoney, Kate Rohmann; Segment Producers: Kirstin Moberg, Abbe Pickelle). The other three programs in that category are America's Test Kitchen and The Mind of a Chef, both of which air on PBS, and Amazon's Eat the World with Emeril Lagasse.
Food Network personalities Guy Fieri (Guy's Big Bite), Bobby Flay (Brunch @ Bobby's) and Ina Garten (Barefoot Contessa: Back to Basics) have all been nominated in the category of Outstanding Culinary Host as well, facing off against PBS hosts Lidia Bastianich (Lidia's Kitchen), Rick Bayless (Mexico One Plate at a Time with Rick Bayless) and Vivian Howard (A Chef's Life).
In the category of Outstanding Talk Show/Informative, Food Network's The Kitchen (Executive Producers: Beth Burke, Blake Swerdloff; Show Producers: Elias Holtz, Candice Lombardi; Supervising Producer: Meghan Spielberg; Producers: Christine Cardona, Mandie DeCamp, Tim Macklin, Jeffrey Miller, Martha Tinkler; Line Producer: Kate Rohmann) has been nominated alongside ABC's The Chew, Ora TV's Larry King Now, and the syndicated shows The Dr. Oz Show and Steve Harvey.
All five co-hosts of The Kitchen — Geoffrey Zakarian, Jeff Mauro, Katie Lee, Marcela Valladolid and Sunny Anderson — were nominated for Outstanding Informative Talk Show Host. The other contenders in that category are The Chew (ABC) hosts Mario Batali, Carla Hall, Clinton Kelly, Daphne Oz and Michael Symon; The Dr. Oz Show (syndicated) host Dr. Mehmet Oz; Steve Harvey (syndicated ) host Steve Harvey; Larry King Now (Ora TV) host Larry King; and On Contact (RT) host Chris Hedges.
In the category of Outstanding Directing in a Lifestyle/Culinary/Travel Program, the director of Food Network's Giada's Holiday Handbook, Anne Fox, has been nominated, as has the director of Travel Channel's Planet Primetime, Esther Reyes. The other nominees in that category are directors Brian Mait, of NBC's 1st Look; Rob George and William O'Hara, of Hallmark Channel's Home & Family; Joseph Rosendo, of Joseph Rosendo's Travelscope; and Morgan Fallon, of The Mind of a Chef, as well as the director of Eat the World with Emeril Lagasse, who was not named in an announcement.
Travel Channel's Planet Primetime (Executive Producers: Joel Karsberg, Terence Michael, Esther Reyes, Dave Shikiar, Glenn Stickley, Tony Yates, Cem Yeter) was also nominated in the Outstanding Travel and Adventure Program category, alongside YouTube.com's Jonathan Bird's Blue World, PBS's Joseph Rosendo's Travelscope, Feeln's Wonder Women and the syndicated program XPLORATION AWESOME PLANET.
You can view the nominees in all categories here. Winners will be announced in a televised awards ceremony, to be held at the Pasadena Civic Auditorium, on Sunday, April 30. (The Daytime Creative Arts Emmy Awards will be held at the same locale on Friday, April 28.)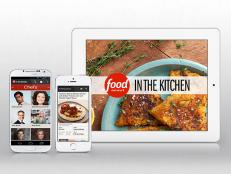 There's much to celebrate today: FoodNetwork.com, among others, is being recognized by The Webby Awards.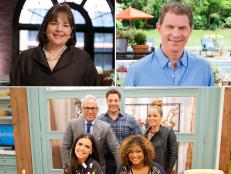 Ina, Bobby and The Kitchen are among the chefs and shows nominated for Daytime Emmy awards.