Citrus Coffee Soda Promises Everything You Love in One Sip
Now you don't have to choose between the boost of an iced coffee, the fizz of a carbonated beverage or the quench of a citrus drink.
It's a hot summer afternoon and you're trying decide whether you want the boost of an iced coffee, the fizz of a carbonated beverage or the quench of a citrus drink. You actually don't have to make a choice. A new citrus coffee soda called Keepers is blending all three into one reputedly refreshing drink. (Grub Street just called it quite possibly "the drink of the season.")
A citrus coffee soda? The sparkling beverage blends "fresh lemon and lime juice with whole tangerines," adds that to "freshly roasted single origin Ethiopian coffee beans" and brews it using "a Japanese flash brewing method" (boiled water plus ice) that gives it an especially "bright, refreshing flavor," the Brooklyn-based startup explains on its website. The citrus-coffee brew is then cooled and carbonated.
Sounds good, but Keepers says the drink must be tried to be truly understood. That's either easy or difficult to do, depending on where you live. Keepers, which comes in bottles and cans, has been available since November in Brooklyn, with plans to offer it nationwide online soon.
"We are currently available in the two Brooklyn Whole Foods locations, and anyone in Manhattan and Brooklyn can get Keepers in hand within a few hours by using [the delivery service] Foodkick," Keepers co-founder Brent Lagerman tells FN Dish, adding that it's also available at "an assortment of the cooler markets and cafes around Brooklyn, including Greene Grape and Foster Sundry."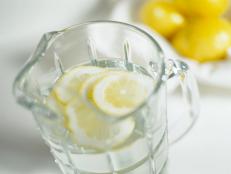 What if I told you that there was a "pill" that, when you consumed it, helped you get a better workout, which of course leads to better calorie burning?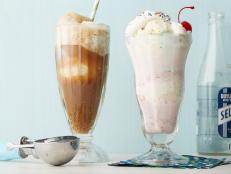 If you have a hankering for an ice cream parlor treat, nothing beats an ice cream soda. All you need is a straw (or two), a glass, ice cream, soda and syrup, and you've got the makings of one of the great ice cream classics.
Coca-Cola Coffee Plus combines coffee and cola in a single can.