Why Millennials Are Starting to Care About Scotch
The influence of modern television on today's tastemakers.
Like most millennials, I came of age on a popular medical soap opera called Grey's Anatomy. Shonda Rhimes's Mr. Right character, Derek Shepherd, M.D. — "Dr. McDreamy" — always ordered a "double Scotch, single malt" at Joe's, the bar where he met the drama's protagonist, Meredith Grey, and where the gang would drink after 72-hour shifts at Seattle Grace Hospital.
Though formerly known as an old-timer's drink, single-malt Scotch is finally coming out of the woodwork. Modern film and television has popularized it by showing young actors ordering it out of their own volition: Don Draper (Mad Men), Ron Swanson (Parks & Recreation), Ron Burgundy (Anchorman), Jeff Winger (Community) and even James Bond (originally a martini drinker in Ian Fleming's novels, but seen opting for The Macallan in the latest films Skyfall and Spectre).
Unfortunately, these heteronormative "masculine" characters — though hyperbolically and, sometimes, satirically so — signify the still-prevalent misconception that Scotch is inaccessible, doddery and reserved for a specific kind of older gentleman.
But the reality of our times is much more democratic: Scotch is for everyone now. Millennials, baby boomers, men and especially women.
With the rising popularity of Bourbon whiskey in recent years — due to its approachable price point and sweetness — it makes sense that young Americans are developing a taste for the next big thing as well. Scotch, though smokier (or "peatier"), a bit more dragging in its bite, is an acquired taste that millennials, both male and female, are starting to like.
Even top whisky purveyors are matching this trend by marketing to younger audiences.
"There's a really high demand among millennials for whisky knowledge," says Sam Leotta, Brand Manager of The Macallan. "It's a social currency."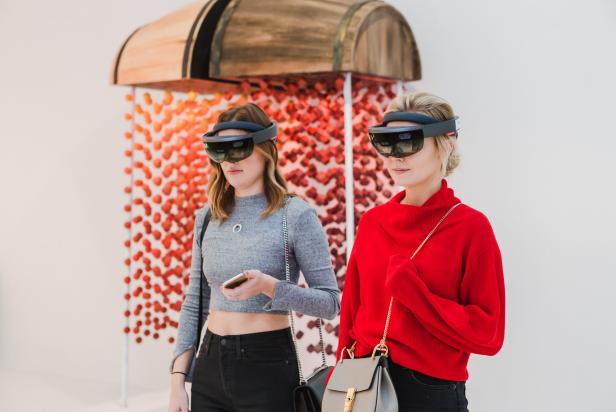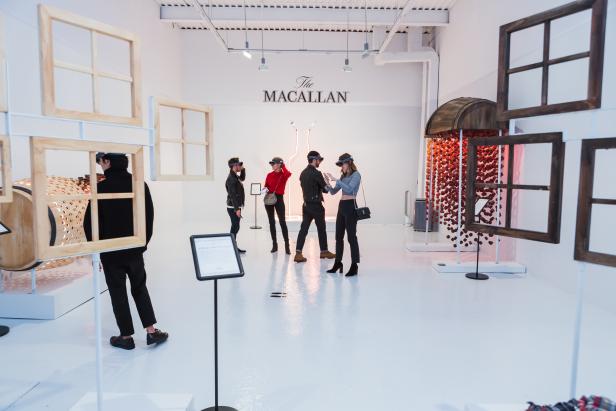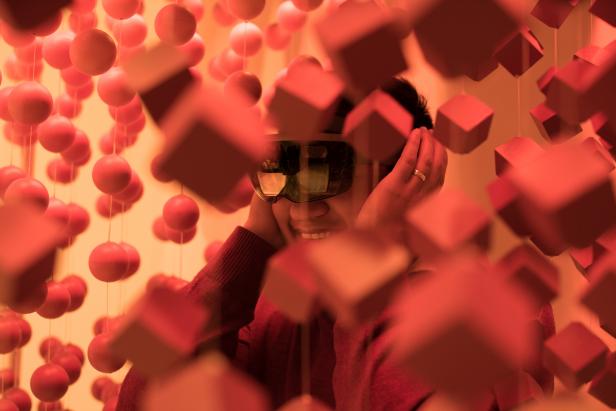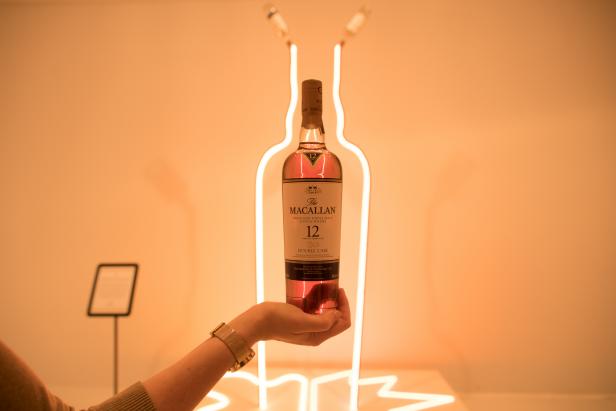 Wes Tarca
Following its Oct. 17 opening in New York City, The Macallan's Gallery 12 exhibit will travel to Miami, Chicago, Houston, and San Francisco.
Last month in New York, for instance, The Macallan kicked off whisky season with the launch of its immersive AR art exhibit Gallery 12, which showcases a handful of unique installations using the power of Microsoft HoloLens. The augmented journey includes a visit to the American and European oak forests which source the wood used to make the distillery's whisky casks.
Dr. McDreamy and his contemporaries may have made Scotch fashionable again, but the recent trend towards more nuanced tastes — like bitter IPAs, gamey roast lamb and funky blue cheese — has inevitably paved the way for younger generations to begin taking sips of that peaty liquor as well.
As more and more millennials are staying in, and fewer going out, a dram of Scotch after dinner has become less elusive of an image.
But if you're in the camp that has yet to cross over to the dark side, try splashing some water into your glass (don't let anyone tell you you can't). This will open it up, allowing you to taste more of its accessible sweetness, its musky, vanilla redolence.