Millenial Pink Cheese Is Here for the Holidays
Next time you have a taste for a bit of cheese, think pink.
Next time you have a taste for a bit of cheese, you may want to go ahead and think pink. Millennial pink, apparently.
Now millennial pink is the color of cheese (or vice versa) — cheese that tastes like raspberries and Prosecco.
The cheese comes in a 200g Waxed Cheese Truckle — that's what those cylindrical wheels of cheese are called — truckles — and is priced at 4.50 pounds or about $6 U.S. (Alas, it's currently out of stock, but you can sign up for stock updates on the GBcheese website.)
Suitable for vegetarians, the cheese is a new twist on the classic Christmas cheese Wensleydale with Cranberries.
"Wensleydale has a supple and crumbly texture and a milky freshness, paired with fruit such as Cranberries, the acidity cuts through rich cheese resulting in a balanced flavour," the company says on its website. "Paring Prosecco and Raspberry with Wensleydale produces similar savoury, sweet and acidic flavour combinations."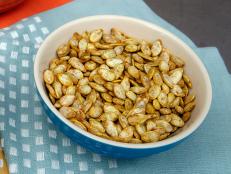 Learn three new ways to flavor this fall-favorite snack.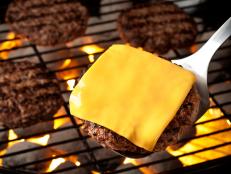 Hear from Chef Tim Love about how to fix two common grilling mistakes, then check out Food Network's best grilling tutorials.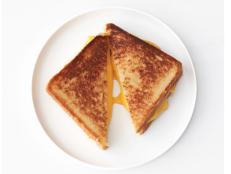 Make a sandwich from Food Network Magazine for any meal of the day—even dessert!