Jennifer Garner Does Thanksgiving With Ina — And Other Celeb News
Jen's special side dish will make an appearance in Ina's kitchen.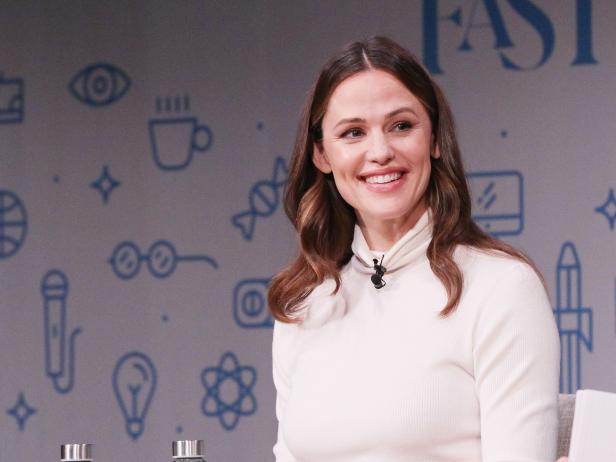 NEW YORK, NY - OCTOBER 25: Co-Founder and Chief Brand Officer for Once Upon a Farm Jennifer Garner speaks onstage for "Farm? Fresh: Inside Jennifer Garner and John Foraker?s Burgeoning Organic Brand during day 3 of Fast Company Innovation Festival at 92nd Street Y on October 25, 2018 in New York City. (Photo by Bennett Raglin/Getty Images for Fast Company)
Want to know what the stars are up to? Keep reading to learn more about Jennifer Garner's Thanksgiving specialty, Molly Yeh's big news, Sam Smith's short-lived diet and more. Happy Friday!
Jennifer Garner is coming to Food Network!
Well, kind of. The actress will make a guest appearance on Cook Like a Pro: Thanksgiving Sides, where she'll prepare her grandmother's sweet potato pudding. Don't forget to tune in Saturday, Nov. 17 at 8 p.m.!
The Girl Meets Farm star is expecting her first baby with her husband Nick Hagen!
We already knew Calvin Harris loves growing watermelon, but he's since moved on to greener pastures. The DJ took to Instagram to show off his new garden, which he refers to as "lettuce land."
Sam Smith went vegan (but just for one day).
Sam Smith is clearly no stranger to food challenges (he ate live octopus, after all). Still, he looked less-than-thrilled about his vegan meal. Do you think he followed it up with a cheeseburger?
One pizza just isn't enough.
Dwayne "The Rock" Johnson chowed down on pizza (two, to be exact) while carb-loading for his new movie. We just wish we also had an excuse to eat multiple pizzas at once.