Prince Charles' Favorite Food Is Now Known to the World
"He's a huge cheese fan," his wife says.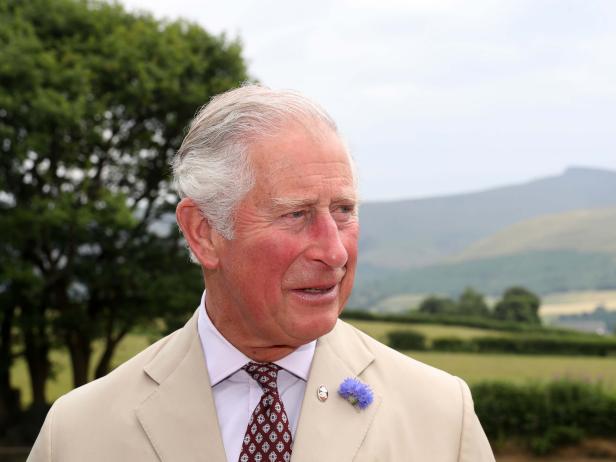 775184596AZ00052_The_Prince
LIBANUS, WALES - UNITED KINGDOM - JULY 04: Prince Charles, Prince of Wales celebrates the 60th Anniversary of the designation of the Brecon Beacons National Park at the Brecon Beacons National Park Visitors' Centre during day three of a visit to Wales on July 4, 2018 in Libanus, Brecon, Powys, Wales. (Photo by Chris Jackson/Getty Images)
The Duchess of Cornwall (aka Camilla, Prince Charles' wife) has revealed to the world her royal husband's favorite food, and in particular what he looks for in a canapé – and it's all very Wallace and Gromit.
The prince is also a fan of "anything with eggs," his wife shared, perhaps "with a bit of local vegetables of some kind."
"You'd definitely see a smile," if you served him that, she said.
That smile would turn upside down if you tried to serve Prince Charles anything with garlic, though.
"Garlic is a no-no," Camilla said, because it impedes socializing. "So you just have to lay off the garlic."
Good info to have for the next time you have the royals over for a cocktail and canapé!
Photo: Chris Jackson / Staff, GettyImages