Weekend Cookout Menu: Ready in 30 Minutes
This summer, Food Network's Grilling Central is packed with recipes for the entire family's taste buds -- boasting the best in burgers, dogs, chicken and more all season long. But with so many recipes, where do you start? Each Friday, FN Dish is giving you a complete menu that will cook up in 30 minutes or less. So fire up the grill this weekend and make it a family affair.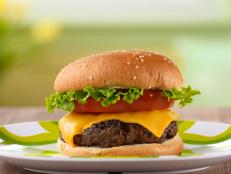 Check out a few of Food Network's top tips for crafting a perfect burger at home, then browse step-by-step snapshots to learn more about how it's done.