Three Ways to Use: Mixed Nuts
Mixed nuts come in all shapes and sizes, making them an extremely versatile ingredient. Packed full of protein, this blend of cashews, hazelnuts, almonds and peanuts are a great snack or, like in these three recipes, can add a little extra oomph to otherwise ordinary dishes.
This month, Jonathan Milder, Vince Camillo and Andrea Albin transform this nutty snack into pasta, toasts and toffee.
Jonathan says: "Mixed nuts make a delicious peanut butter-like spread."
Vince says: "Mixed nuts taste great in pesto, especially with some lemon juice to balance out their saltiness."
Andrea says: "The flavors in this toffee remind me of bread pudding!"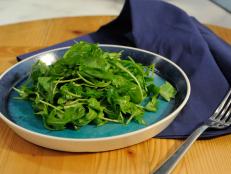 Start with GZ's go-to vinaigrette, then dress it up with additional ingredients for bold flavors and textures.