The Pioneer Woman's New York-Style Chopped Salad — Meatless Monday
If you've ever been to New York City, then you know there is no shortage of delis and markets in the city, at least some version of them studding seemingly every street corner in Manhattan. Along with ready-to-go products like bags of chips, boxes of cereal and bottles of soda, a now-signature sight at many of these stores is a bountiful salad bar, one that's a far cry from the spreads of tepid romaine and vegetables from the past.
While visiting New York, the Pioneer Woman and her daughter grabbed lunch from one of these salad bars, known for a wide array of crisp greens, fresh produce, quality cheeses, nuts and dressings. After picking out their favorite mix-ins, they watched as the ingredients were quickly tossed, then hand-chopped into a wholesome meal. Ree's daughter Alex was so inspired by the salad she ordered there that when Ree returned to their Oklahoma ranch, she re-created the experience for her daughter at home.
Not able to make it to New York City anytime soon to visit a deli firsthand? Try making Ree's New York-Style Chopped Salad to enjoy the ease and versatility of the experience from right where you are. She sets up a bar with greens, tomatoes, avocado, beans, mozzarella and more, then lets everyone build their best salads by first tossing their favorite ingredients into an oversized bowl and then chopping the ingredients on a cutting board. The finishing touch to Ree's top-rated recipe is her homemade Herby Ranch Dressing, a creamy mixture of buttermilk, mayonnaise and sour cream laced with fresh herbs. Perhaps the ultimate clean-out-your-refrigerator meal, this concept works well with just about any vegetables, fruit, condiments or lettuce you happen to have on hand. It's an ideal way to use up scraps of leftovers, and since it can be customized to each person's preferences, this create-your-own salad is a go-to family-friendly option.
Click the play button on the video below to watch Ree set up the salad bar at home.
We're sorry, there seems to be an issue playing this video. Please refresh the page or try again in a moment. If you continue to have issues, please contact us here.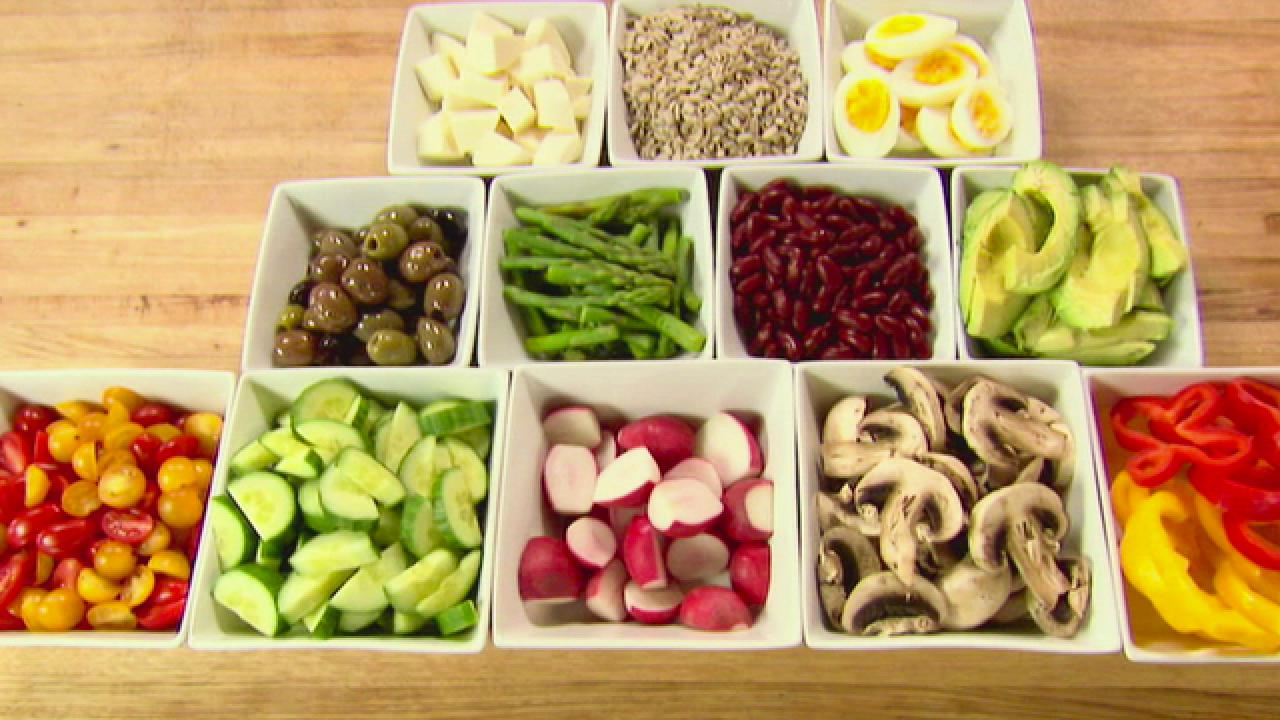 Meatless Monday, an international movement, encourages people everywhere to cut meat one day a week for personal and planetary health. Browse more Meatless Monday recipes.