Go Beyond Beef Burgers — Weekend Cookout
Instead of beef burgers, serve deliciously juice and tender chicken or seafood burgers at your weekend cookout using Food Network's easy recipes.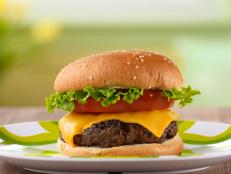 Check out a few of Food Network's top tips for crafting a perfect burger at home, then browse step-by-step snapshots to learn more about how it's done.
It's an all-out war! With grilling season here, which type of burger should you be tossing on the barbecue?