Bacon for Breakfast, Lunch and Dinner — and Dessert
It's no secret that bacon is a perennial family-friendly favorite and as we've seen on The Kitchen, there are a few secrets to preparing it just right every time. Both Jeff and Geoffrey have recipes for wedge salads — Wedgelet Kabobbies and a Grilled Cobb Wedge, respectively — that showcase this crispy indulgence, proving that a strip of bacon isn't limited to breakfast plates alone (although it's indeed a welcome addition there too). In an effort to celebrate all things bacon, we've rounded up a day's worth of meals featuring that ingredient: a dish for breakfast, lunch, dinner and dessert.
Who says bacon can't be part of a balanced diet? In Food Network Magazine's easy-to-make Whole-Grain Pancakes with Eggs and Bacon (pictured above), it's added atop a surprisingly healthy stack of flapjacks and fluffy scrambled eggs.
For lunch, belly up to a Brussels Sprout and Bacon Grilled Cheese from Food Network Magazine, a dressed-up version of the gooey sandwich you enjoyed as a child. The richness of bacon naturally complements Brussels sprouts, and here they're both tossed with fresh lemon zest to brighten up the dish.
Food Network Magazine's Pasta with Bacon and Leeks is a five-star supper that's ready to eat in only 30 minutes. Be sure to cook the leeks in the same pan as the bacon so they absorb the decadent flavor of the drippings and impart that flavor to the smooth cream sauce.
Just as bacon is often paired with maple syrup for breakfast — as in the pancake-and-egg dish above — so, too, is it for dessert. In this Maple French Toast and Bacon Cupcakes recipe from Food Network Magazine, the salty and sweet flavors shine, esespecially when topped with cinnamon-scented cream cheese-maple frosting.
We're sorry, there seems to be an issue playing this video. Please refresh the page or try again in a moment. If you continue to have issues, please contact us here.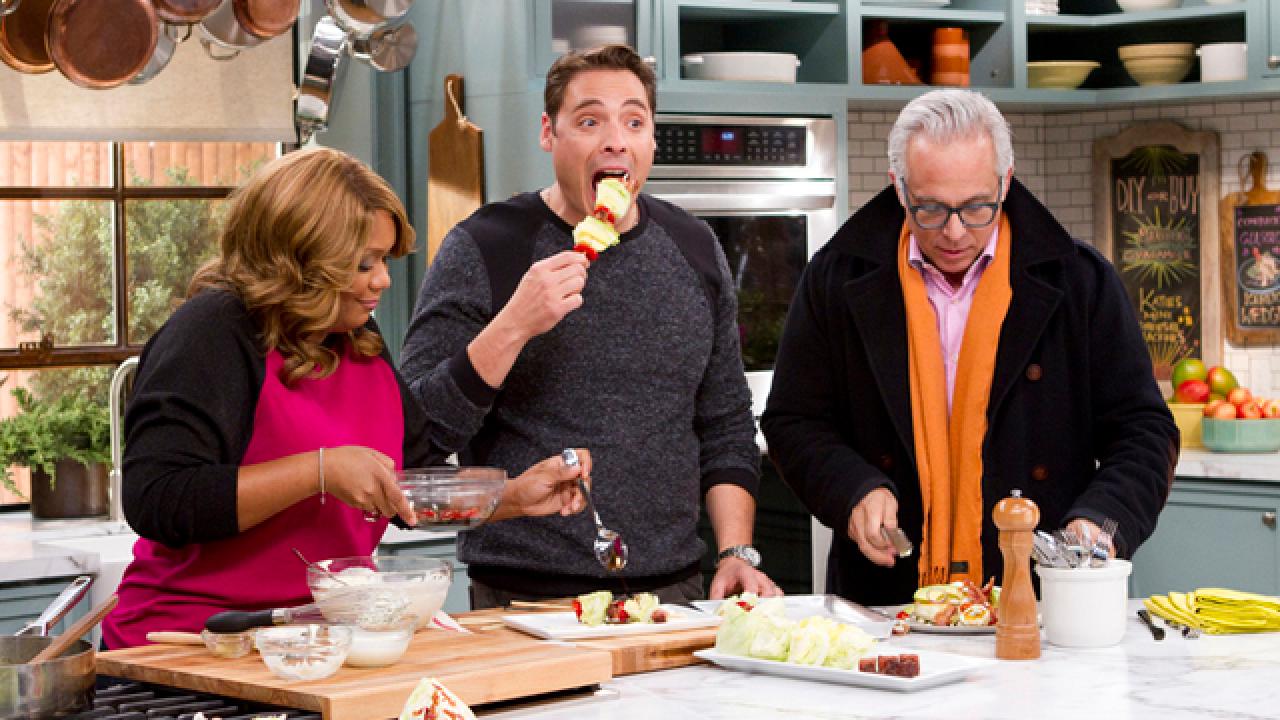 Tune in to episodes of The Kitchen on Saturdays at 11a|10c.