Poll: How Do You Take Your Burger?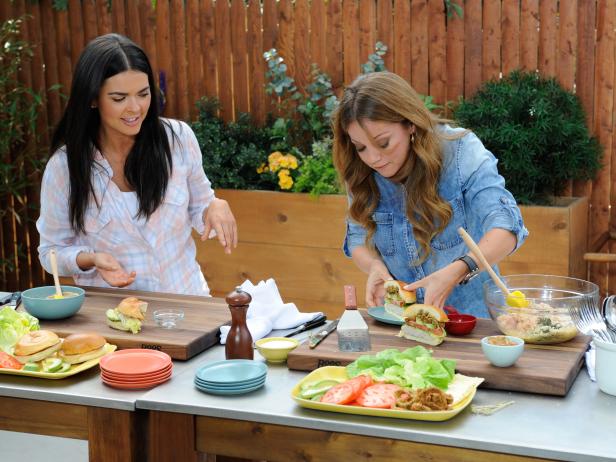 Asset Name : KC0211H_136402_392288.JPG Brand : Food Network Copyright Notice : �2014,Television Food Network, G.P. All Rights Reserved Description : Marcela prepares her Grilled Chicken Burger with Pasilla Aioli, as seen on Food Network's The Kitchen. Episode Number : 0211H Keywords : Food Network, The Kitchen, Marcela Valladolid, Grilled Chicken Burger with Pasilla Aioli Orientation : Landscape Provider : Production Company Rights Usage Terms : OWNED - No limitations on time/term, territory or media as long as the images are only used in direct promotion of the related network(s), show and/or talent. Series Number : 200 Show Code : KC0211H Show Title : The Kitchen (KC) Source : BSTV Entertainment
FN Dish wants to know: When it comes to firing up the grill and searing your ultimate burger, what do you reach for? Is your favorite patty one made of chicken or fish instead of beef, or do you prepare no-meat burgers? Are you a cheese purist and prefer cheddar or American, or do you reach for tangy goat or blue cheeses? Toppings: salty like bacon, or sweet like caramelized onions?
Vote in the poll below to tell FN Dish how you take your best burger (select all that apply).