Alton Cooks the Superstar Sabotage Tournament: French Toast
We're sorry, there seems to be an issue playing this video. Please refresh the page or try again in a moment. If you continue to have issues, please contact us here.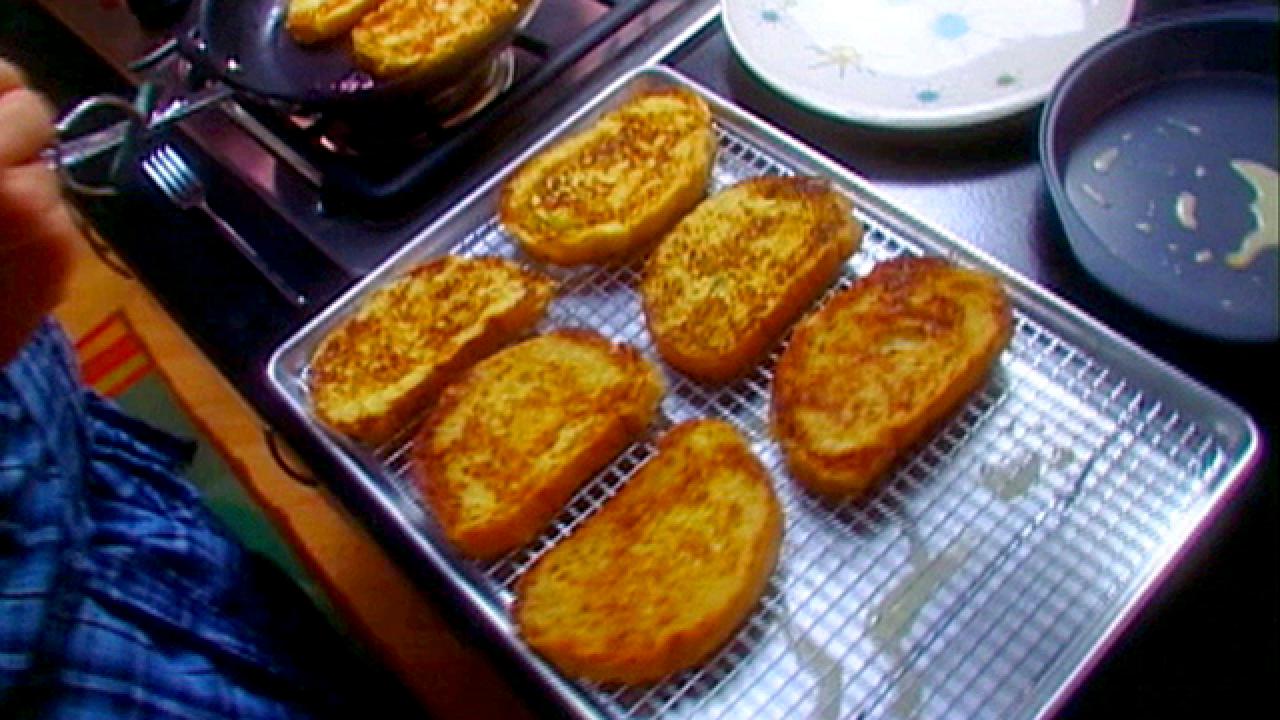 In true Cutthroat Kitchen fashion, even the simplest dishes become seemingly insurmountable challenges once Alton Brown's evilicious sabotages make their way to the competitors. In this week's premiere heat of the first-ever Superstar Sabotage tournament, the host turned a breakfast staple — French toast — into a near-nightmare for Round 3 rivals Chefs Michael Psilakis and Aarti Sequiera, as they were forced to make the plate using onion-scented bread and a small conveyor toaster, respectively. But when the mind games end, it turns out that for Alton, all it takes to make his winning French Toast (pictured above) is just a handful of ingredients — no sabotages in sight.
Ready to eat in a hurry, Alton's fuss-free morning meal is the kind of staple you'll want to master and make a permanent part of your recipe repertoire. He opts for a mix of eggs, half-and-half and a squeeze of honey to make the creamy custard for his brioche-based French toast. Cook the bread in butter until the slices are golden-brown, and top with sweet maple syrup or fluffy whipped cream for an indulgent finish. Click the play button on the video above to watch him make it.