Best 5 Last-Minute Christmas Dinner Recipes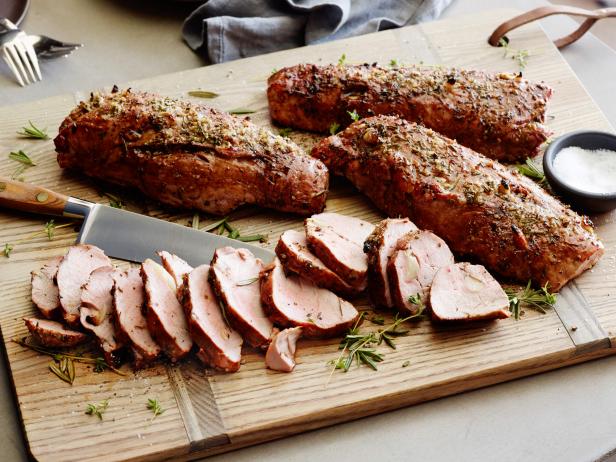 BALSAMIC ROAST PORK TENDERLOINS Rachael Ray 30 Minute Meals/Cooking for 10 in 30 Minutes Food Network Pork Tenderloins, Balsamic Vinegar, Olive Oil, Garlic, Steak Seasoning Blend, Salt, Pepper, Rosemary, Thyme,BALSAMIC ROAST PORK TENDERLOINS Rachael Ray 30 Minute Meals/Cooking for 10 in 30 Minutes Food Network Pork Tenderloins, Balsamic Vinegar, Olive Oil, Garlic, Steak Seasoning Blend, Salt, Pepper, Rosemary, Thyme
Matt Armendariz, 2014, Television Food Network, G.P. All Rights Reserved
We're sorry, there seems to be an issue playing this video. Please refresh the page or try again in a moment. If you continue to have issues, please contact us here.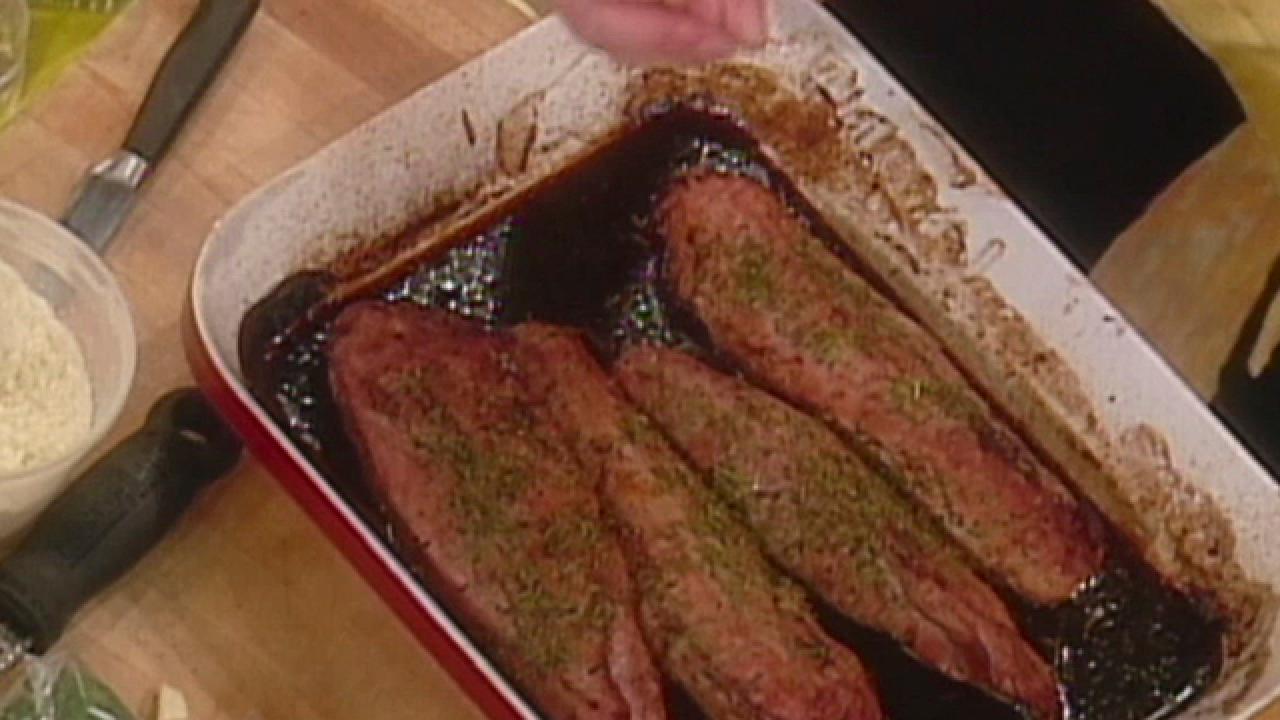 Christmas may be less than a week away, but that doesn't mean you don't have time left to prepare a holidayworthy feast. To pull off an easy and enjoyable celebration, opt for simplicity instead of intricacy when it comes to menu planning, and stick with classic dishes that you know will appeal to your guests. Read on below for Food Network's top-five last-minute Christmas dinner recipes from Ina Garten, Rachael Ray and more of your favorite chefs to find go-to ideas for main dishes and sides to round out your seasonal spread.
5. Pan-Roasted Brussels Sprouts with Bacon — Follow Sunny Anderson's lead and cook the Brussels sprouts in the same pan in which you sauteed the bacon — this will help the vegetables absorb the decadent taste of bacon fat as they become golden brown.
4. Fettuccine with Quick Ragu — Not all meat sauces require hours of slow cooking; this one from Food Network Magazine, boasting a hearty saute of garlic, ground veal or turkey, and crushed tomatoes, takes only 35 minutes to prepare.
3. Fresh Mushroom and Parsley Salad — A six-minute salad that's made with only a handful of ingredients, Giada De Laurentiis' good-for-you salad features earthy button mushrooms, fresh green herbs and a simple lemony dressing.
2. Easy Parmesan "Risotto" — The beauty of this next-level rice dish is that it doesn't require the stand-and-stir method of cooking like traditional risotto. For a largely hands-off process, Ina combines Arborio rice with plenty of warm chicken stock before baking, allowing the rice to absorb the liquid and become tender.
1. Balsamic Roast Pork Tenderloins — To make sure her lean tenderloins (pictured above) are bursting with flavor from the inside out, Rachael stuffs the meat with garlic before cooking. After only a few minutes in a high-temperature oven, the pork is juicy and the garlic sweet. Click the play button on the video above to watch her make the dish.