11 Times a Chicken Breast Will Save the Day
Look to Food Network's favorite recipes featuring the humble chicken breast to come to your rescue for breakfast, lunch and dinner.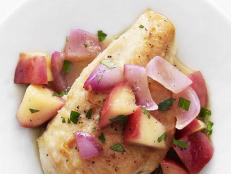 Tired of the same old roasted, grilled or baked chicken breasts? Transform your dinner from ho-hum to high-flavor with these 10 easy toppers for any occasion.